Posts for tag: oral sedation
By Edward Joseph, D.D.S.
July 20, 2015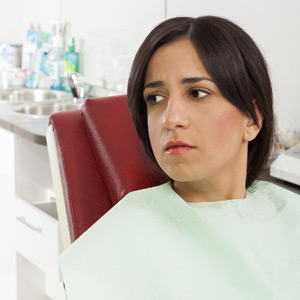 We always look forward to seeing our patients, but not all of you look forward to seeing us! If you're one of them, don't worry — we don't take it personally. Dental anxiety prevents many people from seeking the care they require to restore or maintain a healthy smile.
But if dental problems are allowed to progress, they can affect not only the beauty of your smile and health of your mouth, but your overall wellness, too. Infection can travel from the mouth to other areas of the body, and dental disease exacerbates chronic health conditions like heart disease or diabetes.
Overcoming Apprehension
Fear should never be an obstacle (in the immortal words of President Franklin Roosevelt, "…the only thing we have to fear is fear itself…"). And fortunately there are some safe options for those of us who can't get past our anxiety when it comes to dental care:
Oral Sedation. A sedative medication can be prescribed that you take by mouth approximately an hour before your dental visit to minimize anxiety and promote relaxation.
Intravenous (IV; "intra" – inside, "venous" – vein) Sedation. If oral sedation isn't entirely effective in facilitating treatment, then a medication combining a sedative for relaxation and a pain-blocking anesthetic can be delivered through or small needle or catheter that is gently inserted into a vein. This is referred to as "conscious sedation" because you are in a semi-awake state during which you are able to respond to verbal direction. It takes effect quickly, and you can come out of it quickly. However, you may not remember much about your procedure. It is very different from general anesthesia during which you are completely unconscious.
Safety First
Dentists who offer IV sedation receive extensive training after which we must pass an exam and apply for a special permit that we maintain through continuing education. We carefully screen patients for eligibility and monitor you throughout so you can rest easy before, during, and after your procedure.
If you would like more information about sedation in dental care, please contact us or schedule an appointment for a consultation. You can also learn more about the subject by reading the Dear Doctor magazine article "Oral Sedation Dentistry."
By Edward Joseph, D.D.S.
April 27, 2013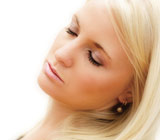 What is oral sedation dentistry? If you become frightened and anxious when facing a dental appointment or procedure, sedatives (also called "anxiolytics" meaning they dissolve anxiety), can completely transform the experience. Oral sedatives (taken by mouth) allow you to relax your mind and body so that you feel comfortable while in the dental chair.
How does anxiety affect my pain response? When you are afraid, your pain threshold is reduced. You experience a rush of adrenalin and you tense your muscles. As a result you end up in a state of heightened sensitivity. With sedation this sensitivity to pain vanishes along with your fear and anxiety.
What are some of the oral sedatives that my dentist may use? Most of the medications used in oral sedation dentistry belong to a class of medications called benzodiazepines, tried and tested over decades to be safe and effective. They are used in the treatment of anxiety, insomnia, and agitation. They include Valium®, Halcion®, Ativan®, and Versed®.
I'd just like to forget the experience after it is over. Can oral sedation help? Some of the medications prescribed as oral sedatives have amnesic properties ("a" – without; "mnesia" – memory). This means you will have little memory of the time in the dental chair when your procedure is finished.
What does my dentist need to know in order to prescribe the right oral sedation? We need a thorough medical and dental history, including all medical conditions you may have, and all medications you are taking — both prescription and over-the-counter (including allergies, alternative medications and even herbal supplements). We will also ask you whether you eat certain foods that could interfere with a sedative's effects.
How are the oral sedatives administered? Oral medications are either placed under the tongue (sub-lingual), and allowed to dissolve and then swallowed, or they may be swallowed whole. They are safe, effective, and fast acting. After the sedation takes effect, it will be easier to experience injections of local anesthesia if needed to numb your gums for the dental procedure.
What do I need to do before and after my appointment? Follow all directions we give you about restricting food and drink before your appointment. Until the medication wears off you may not be able to drive, operate heavy machinery or work so be sure to make arrangements to take time off and to have someone drive you to and from the appointment.
Contact us today to schedule an appointment to talk about any fears you may have about dental treatments. Using oral sedation, we can make sure that you have a relaxing experience. Oral sedation allows you to relax both your mind and body, and focus on feeling peaceful rather than anxious. You can learn more about oral sedation dentistry in the Dear Doctor magazine article "Oral Sedation Dentistry."
By Edward Joseph, D.D.S.
April 28, 2012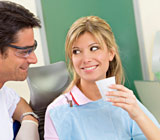 Three quarters of people surveyed have admitted to having some fear about going to the dentist. About 10% to 15% are so afraid that they never go. Because they put off checkups and treatment they end up with toothaches, infections, and even lost teeth.
You should know that even those who are most afraid of the dentist can learn to reduce their fear and have dental treatment in comfort.
How does fear of the dentist get started?
Fear is learned behavior. People may learn it from stories they have heard from their parents or others, or they may learn it first hand by having a bad dental experience. Once the fear is planted, they avoid going to the dentist, so there is no way for them to learn that a visit can be a positive experience.
If you are among those who fear going to the dentist, the fearful feelings you have can be enough to reinforce themselves. Sweaty palms, rapid heartbeat, and a queasy stomach are not pleasant, and if you experience such feelings they may be your main memories after an appointment, even if the visit was not frightening in itself.
Dental fear can be a subconscious automatic response. This means that you can't control it and make it go away. But there are things you can do to reduce your fear and feel comfortable during your appointment.
Move slowly and get help to conquer your fears.
You need to have new, positive experiences to counteract the bad experiences you had in the past. Realize that you are not alone, many people share this fear. Then talk about your fears with our office. We will start by doing things that cause only mild or no anxiety. You want each visit to be a good experience, so you are able to leave our office with a feeling that this was okay, and you can do it again. It may take a while to train yourself to get over your fears, but we have helped many people accomplish this — and you can, too.
Contact us today to schedule an appointment to discuss your questions about any fears you may have. You can also learn more by reading the Dear Doctor magazine article "Overcoming Dental Fear & Anxiety."